Virginia Spencer Ministries
Welcome to the home of Virginia Spencer Ministries! We are delighted you are here and would like to connect with you!
​
We strive to be a community of hope, restoration and healing by transforming lives through the teachings of Jesus Christ; offering salvation and equipping saints for effective leadership.
Invite Apostle Virginia M. Spencer to minister at your next event or meet us at one of our upcoming services.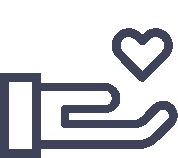 "Whoever is generous to the poor lends to the lord, and he will repay him for his deed."